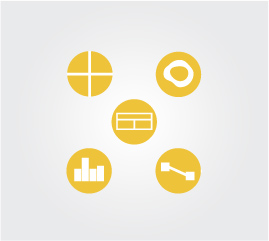 CARTOGRAM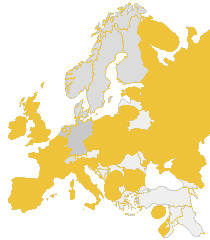 ABOUT
"Understanding what is driving support for extremist parties and movements in Europe is vital. The DEREX database allows researchers to interact with up-to-date survey and polling data, providing unique insight into changing attitudes across Europe. It is an invaluable resource for anyone interested in the subject."
Jamie Bartlett, Head of the Violence and Extremism Programme, Demos UK
"DEREX is the premier interactive online resource for empirical comparative research on the demand for radical right."
Cas Mudde, Assistant Professor, Department of International Affairs, University of Georgia
"What any serious discussion of the rise of extreme right in Europe sorely needs is an indicator measuring the receptivity of the electorate for extreme right ideas and facilitating reliable comparisons across countries and over time. DEREX is a uniquely precise and effective indicator of that receptivity. It allowed the research team of Political Capital to provide new assessments of available research data and to reach unexpected conclusions which, I am confident, are highly relevant both for Political Science and for democratic politics."
János Kis, Philosopher and Political Scientist