Great Romania Party (Partidul România Mare, PRM)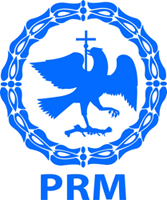 The Great Romania Party (Partidul România Mare, PRM) evolved from a magazine called Great Romania (România Mare), first published in 1990. Both the party and the magazine are characterized by a strong chauvinist rhetoric targeting Hungarians, Roma and Jews. The PRM is almost completely identified with its leader, Corneliu Vadim Tudor, chief contributor to the magazine and self-proclaimed leader of the movement for union with the Republic of Moldova. He was one of the key supporters of the Jiu Valley miners' protest in 1999, which almost resulted in the overthrow of the government. In the 2000 elections the PRM achieved its biggest success when it gained 19.5 percent of the votes for the Chamber of Deputies, becoming the second largest party in the legislature. Since then the PRM underwent a gradual decline; while in 2009 it managed to secure three mandates in the European Parliament elections, in 2012 it obtained no seats in the Romanian Chamber of Deputies.
In respect to Europe the PRM takes an ambivalent position: on the one hand, it emphasizes Rumania's European identity and, in fact, describes Romanians as "the oldest nation of Europe", and simultaneously proposes a "European region" that extends to all ethnic Romanians in neighboring countries - elevating the principle of national sovereignty above that of the European Community.
Sources:
- Cas Mudde (ed.): Racist Extremism in Central and Eastern Europe. Oxon: Routledge, 2005, pp. 187-189.
- Political Capital
PRM on the Internet:
European elections - May 25, 2014


Parliamentary elections (Chamber of Deputies) - December 9, 2012


European Parliament elections - June 7, 2009


Parliamentary elections (Chamber of Deputies) - November 30, 2008


Parliamentary elections (Chamber of Deputies) - November 28, 2004

Source: Permanent Electoral Authority; 2014EP